Welcome to the Rotary Club of Birmingham, Michigan!
Subscribe to our Bulletin
Baldwin Public Library creates over 35,000 Face Shields!
We are so proud of the Baldwin Public Library for their amazing efforts to support over 150 hospitals, doctor's offices, first-line responders, and senior centers by supplying them with 35,000 face shields! They have made all of these supplies in the Baldwin Library's Idea Lab and a group of 3D-printer volunteers.

This project has been facilitated by the generous donation of money, supplies, equipment, and labor by many individuals, non-profit organizations, and private companies. So far, donations to the Baldwin Public Library Trust for the project have reached nearly $40,000. They have come from over 200 individuals and organizations.
We ware so happy to have provided a $4,000 grant to this project through our Birmingham Rotary Endowment Fund and an additional $600 in personal donations from our Club Members.

Keep up the great work Baldwin!

If your facility has a need for face masks, please contact the Baldwin Public Library.
Let's all stay safe and healthy out there!
On August 19th meeting, we presented just over $13,500 in grant checks to:
Hope Warming Center -
Represented by Elizabeth Kelly, Executive Director.
Grant monies received will fund replacement of bunk beds and mattresses for the facility located in Pontiac, MI.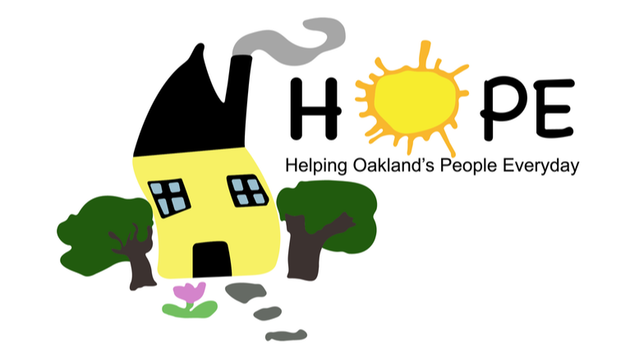 Hope Against Human Trafficking -
Represented by Janna Snyder, Development Director
Grant monies received will purchase 6 air conditioning units for houses that survivors live in.

OHorizons Bio-Sand Filters for Bangladesh -
Represented by Laura Richardson, CEO.
Grant monies received will fund Bio-Sand filters to provide clean water in Bangladesh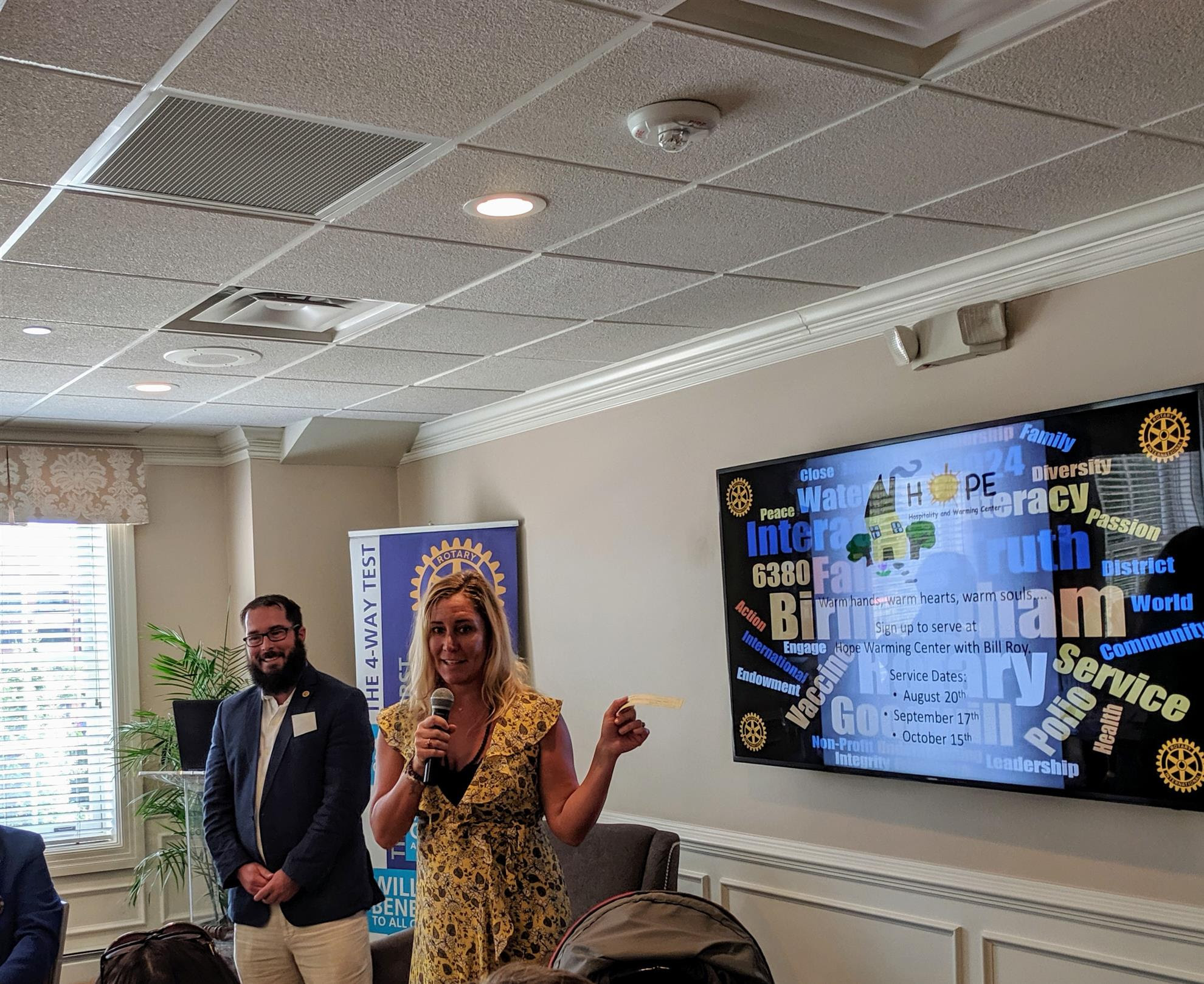 Community Organizations that we support...
Monarch Wings - Hope Against Human Trafficking
Gleaners
Bottomless Toy Chest
Third Thursday
Join us every Third Thursday of the month for great food, drinks, and conversation! The location changes every month! Check our events calendar for this month's time and place to meet.
Clean Water Well (Borehole) completed in Aleles, Uganda!
In 2016, the Governor of the Village of Aleles, Uganda wrote imploring us to help him provide clean water to his people. We did it and made a difference. With funds raised at last year's Masters Tournament Raffle and with the assistance of the Rotary Club of Ntinda, we've completed another Clean Water Well. Here are photos of the well and the building efforts.